Bantam™ Neonatal PICC Line Kits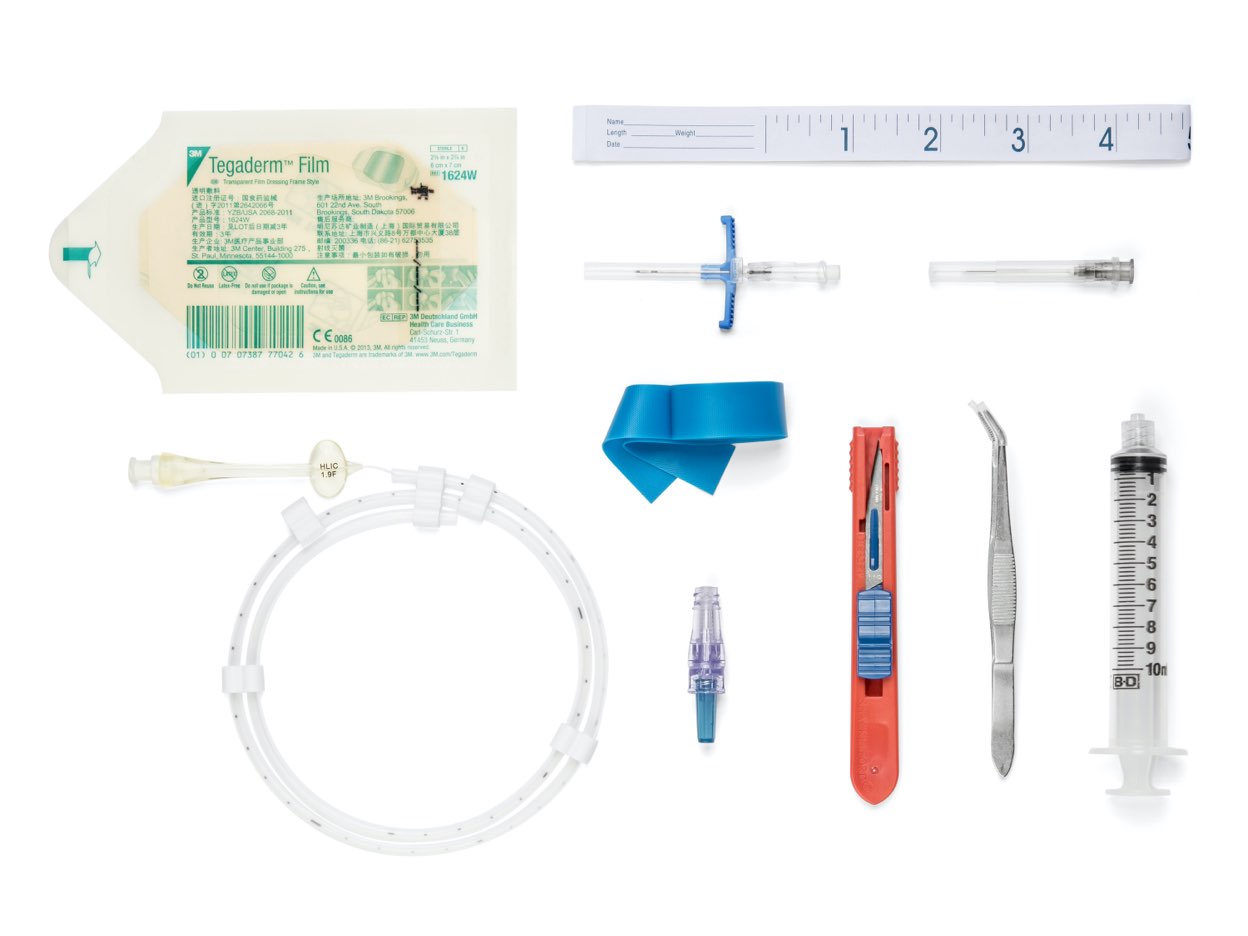 Neonatal PICC Line Catheters for Newborn Patients
Health Line offers a 1.9Fr single lumen peripherally inserted catheter for neonatal patients. Our Bantam™ Neonatal PICC line provides the same ease and effectiveness as our popular SYNERGY CT PICC™ and Synergy-XS CT PICC™ line kits for patients with the tiniest veins. Designed with newborn patients in mind, this catheter combines safety and comfort while minimizing pain from repeated insertions.
BantamTM Neonatal PICC Line Kit Features
Medical Uses
The Bantam™ Neonatal PICC is intended for newborn patients.
Material
Polyurethane
Lumens
Single
Introducer
2f X OTN Peal-able
Other Bantam™ Neonatal PICC Line Kit Features
Protects blood vessels
Minimizes pain from repeated insertions
Allows for a safer administration of infusion therapies
Bantam™ Neonatal PICC Line Kit
| Catalogue No. | PICC Description | Introducer | Box Qty. | Carton Qty. |
| --- | --- | --- | --- | --- |
| A80L-019130 | 1.9Fr x 30cm Neonatal PICC Light Kit | 2F OTN Pealable Introducer | 5 | 20 |
| A80L-019150 | 1.9Fr x 50cm Neonatal PICC Light Kit | 2F OTN Pealable Introducer | 5 | 20 |
Standard Tray Components
Polyurethane 1.9Fr Catheter
2Fr Peal-able Introducer
10cc Luer Lock Syringe
Transparent Dressing
Stainless Steel Tweezers
Injection Needle
Cloth
Drape
Gauze
Cotton Ball
Request Product Information